Map Unavailable
Date/Time
Date(s) - 03/11/2017
1:30 PM - 4:00 PM
Location
Belmont Library
Categories No Categories
EVER WANTED TO MAKE A MOVIE? NOW'S YOUR CHANCE!
CREATE A FILM OF ANY GENRE TO SUBMIT TO THE 9TH ANNUAL SMCL TEEN FILM FESTIVAL!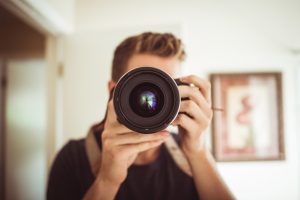 HOW TO SUBMIT:
Upload your entry to YouTube
Submit using this Entry Form
GUIDELINES
Submit your own original work.
You must be in 5th-12th grade to enter a film.
You must upload your video to YouTube and make it publicly-viewable.
To enter, fill out the Entry Form and be sure to include your YouTube link.
Films should be no longer than 10 minutes.
Films must contain appropriate content for teens (equivalent of a G, PG, or PG-13 film).
If you want your film to be on the library website, you must be authorized to use any included music. This would be music you've created, Creative Commons-licensed material, and items in the public domain. You can also create your own using Jukedeck. If you want to get even more creative, come to Belmont, Pacifica-Sharp Park, or San Carlos to make your own music using Garage Band on our iMac! You may not use copyrighted materials without permission.
Prizes will include 1st, 2nd, 3rd Place, People's Choice and possible honorable mentions.
Entries are due Tuesday, February 28, 2017 by 11:59pm.
The SMCL Teen Film Festival will be held at the Belmont Library on Saturday, March 11, 2017 from 1:30-4pm for High School Films and Sunday March 12, 2017 from 1:30-4pm for Middle School Films.
To be eligible to win an award, at least one member must attend and stay the entire duration of the viewing party. Those not present will be disqualified from any possible award or prize.If you have extenuating circumstances, please contact Kayla Figard at (650) 591-8286 ext. 238.
PRIZES:
1st Place: $100 Visa Gift Card plus MCTV Tour
MCTV is offering a half-day session in their studio, to be arranged with the winning team, where they will learn how to use the professional equipment or just use it to produce original material with the support of MCTV staff if the team members are already trained.
2nd Place: $75 Visa Gift Card
3rd Place: $50 Visa Gift Card
People's Choice: $25 Visa Gift Card
Honorable Mentions (if any): Movie Tickets
Plus trophies, certificates and bragging rights!
If you have any questions, please contact please contact Kayla Figard at (650) 591-8286 ext. 238.